Soccer is by far and away the most popular sport in South Africa – population 54 million approximately.  When the organisers of the ABSA Premiership, the Rainbow Nation's elite-level competition, approached Ryan Paetzold and Greg van der Boon at the Brand Union and asked them to produce the Premiership trophy, they had one condition: Have it ready for us in two weeks boys!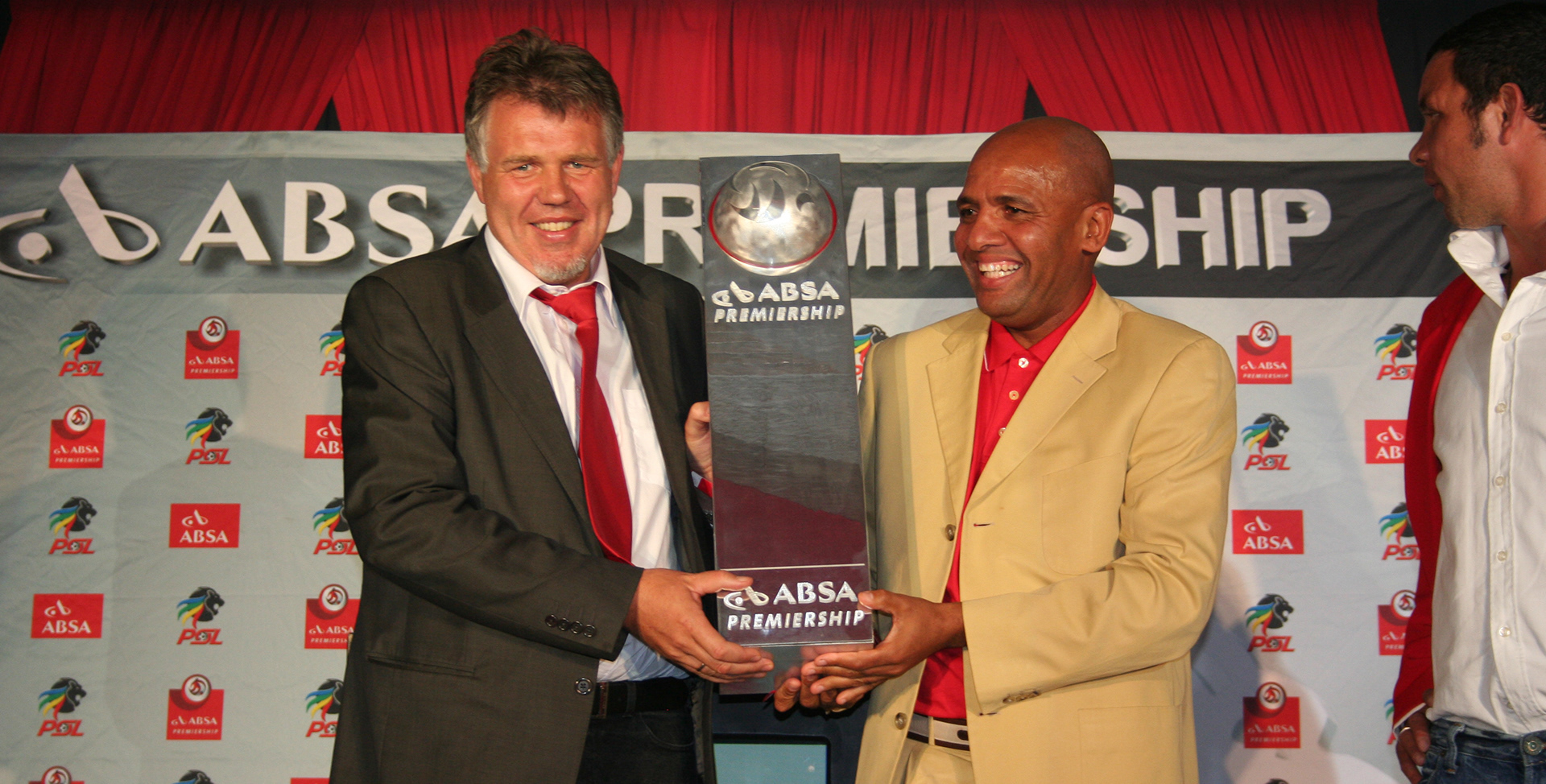 Premier Soccer League CEO, Kjetil Siem, ABSA Group Marketing Happy Ntshingila and Mark Fish present the new ABSA Premiership trophy to the press during a glitzy launch at the Carlton Centre, Johannesburg on 14 February 2008.
So, no pressure then.  This was, after all, the trophy that would be lifted by the league champions, and seen and dreamt of by millions of South Africans, young and old.  Realistically it should have been impossible to turn their request around in such a ridiculous time frame. But with a clever, stripped-down approach, and one motorcycle write-off later, the tournament organisers had a beautiful and sleek new trophy to present to their eventual champions, Supersport United.

Speed and simplicity were key.  The initial design, prototyping, and planning of this type of project typically lasts at least a week.  This time they could take no longer than a day. 
 
They asked themselves the following question: "How do you design a trophy that looks good with the simplest forms, and the smallest number of manufacturing processes involved?"  They used sheet metals such as aluminium, as "it polishes up beautifully," and processes such as CNC machining, metal spinning and laser cutting, as "they can accomplish a lot in a short space of time."  Having identified a manufacturer that could work to their tight deadline, they produced clear concept sketches that impressed the client with their simplicity and elegance.

The finished product is a fine example of what can be achieved when working within severe and imposed constraints.