Fatbike Day 2015 Ireland - 2015
some work for the impending global fatbike day on the Emerald Isle

...lock up yer road bikes, cos them fat treads are rollin' through...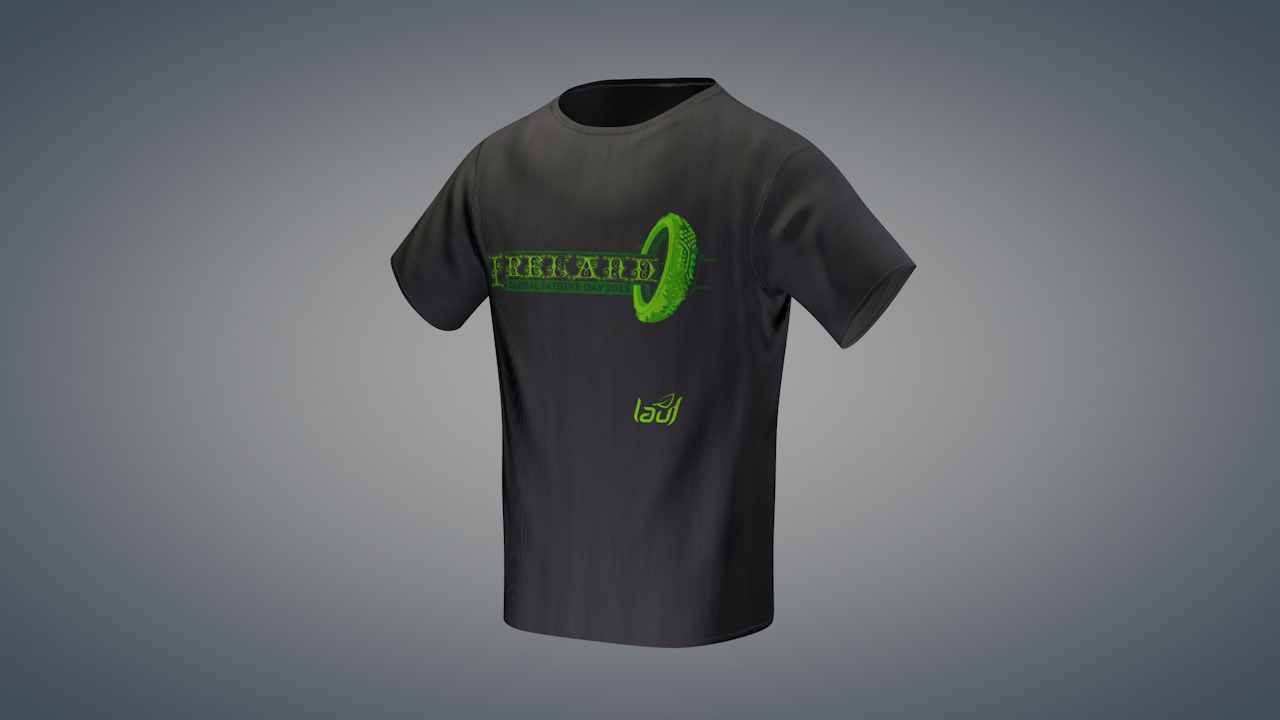 A  global get together of fatheads to hit up some local trails on their fat bikes. Inspired by traditional Irish knot-work and historical Irish manuscripts and a healthy use of green we ended up with these wicked T's for the day. 

The artwork, though heavily stylized is derived from researching traditional and historic knot-work found in Ireland which I then used as the basis for the tread of the tyre. Pulling all the assets into Cinema 4D I was then able to model and texture it all up. Rendering it out for use in Illustrator I further establishing the design as the Irish get together of fat bike enthusiasts by the choice of font which closest resembled that which can be found in historical documents such as the Book of Kells. 
Keeping a simple palette of green made this a simple silk screening project.